Welcome to the Recipes page. Here you will find special tips about dishes and meals that will help you maintain your health and enjoy while you do it.
Don't forget to sign up to my email list so you can receive notifications when a new recipe is posted!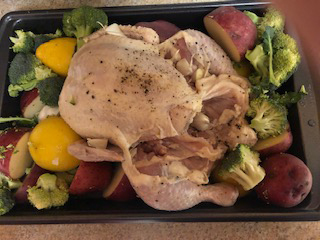 Spring is here and so are meals that celebrate its freshness. This healthy spring roasted chicken recipe with lemon and garlic is just the meal to spring your tastebuds to life. It is so easy to prepare and pairs nicely with a side of fresh steamed...
read more